There are 11 private nursing homes in County Louth, the smallest county in Ireland by area.
Evergreen Care has one nursing home in Louth - Carlingford Nursing Home.
Carlingford Nursing Home is nestled between the Slieve Foy, one of the Mourne Mountains, and Carlingford Lough.
The village of Carlingford is both historic and scenic, with narrow streets and a beautiful harbour and marina.
Choosing a nursing home in Louth
When choosing a nursing home, you should consider things like:
How easy is it to get there?
Carlingford is a 30 minute drive from Dundalk and is served by Bus Eireann and Local Link services
Carlingford House Nursing Home is on the main road between Greenore and Omeath.
Things to do in the locality
Due to its medieval history there are plenty of local places to go and see, including King John's Castle, The Tholsel, The Mint, The Ghan House; as well as thriving cafes, tea houses and restaurants, hill and coastal walks, including the marvellous Carlingford-Omeath Greenway.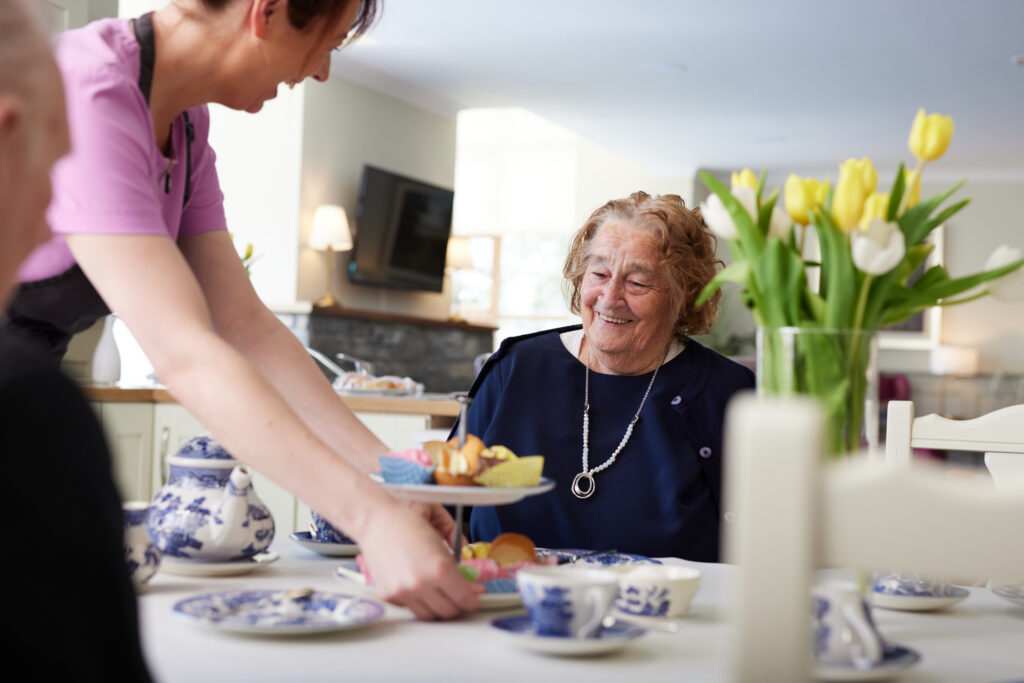 Check out Carlingford Nursing Home, County Louth
Learn more about Carlingford House Nursing home
Click here to learn more about Carlingford Nursing Home, County Louth.
Feel free to call Person-in-Charge Karen McElherron  on 942 9383993 or email hello@carlingfordnursinghome.ie to arrange a tour.
We're always looking for qualified, experienced and caring people to support our community.