County Carlow currently has five private nursing homes operating within the county.
Carlow lies to the South-East of the country and borders the five counties of Kildare, Laois, Kilkenny, Wicklow and Wexford. It is known as one of the oldest counties in Ireland and so it has a rich historical heritage and an abundance of historical attractions.
Evergreen Care has one nursing home in County Carlow - Borris Lodge Nursing Home.
Located in the heart of the beautiful and historic village of Borris, Borris Lodge Nursing Home is not far from both Carlow and Kilkenny.
With its mature landscaped gardens and scenic location, nestled in the foothills of the Blackstairs and Mount Leinster, this is the ideal setting for a nursing home.
Choosing a nursing home in Carlow
If you enjoy the peace of countryside living but also want easy access from Carlow town or Kilkenny city, then a nursing home in Borris would make for the perfect fit. 
When choosing a nursing home, you should consider things like:
How easy is it to get there?
Borris Lodge Nursing Home is within a
30 minute drive from Carlow and Kilkenny
1 hour drive from Dublin
2 hour drive from Cork
Borris is served by the 811 bus service from Kilkenny.
Things to do in the locality
Borris Lodge Nursing Home is located on Borris village main street, allowing easy access to local amenities such as the church, hotel, pubs, shops and many historical attractions.
If you are partial to a round or two of golf, the nearby Borris Golf Club is certainly worth a visit, as it is one of Ireland's oldest courses. If you build up a hunger afterwards you can always enjoy a meal at Borris' The Step House boutique hotel's bar or restaurant.
There is no shortage of things to visit nearby with the Carlow Garden Trail, River Barrow fishing, Blackstairs Eco-centre, Altamount Gardens and Duckett's Grove demesne all within easy reach of Borris Lodge.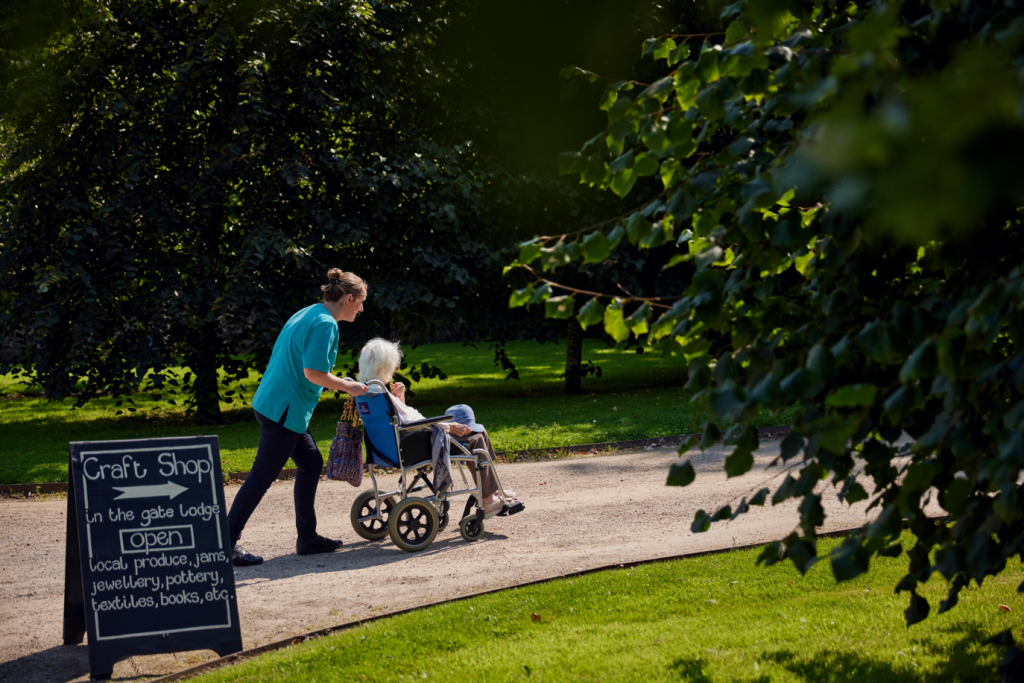 Check out Borris Lodge Nursing Home, County Carlow
Borris Lodge Nursing Home caters for
Personalised Care
Respite Care
Convalescent Care
Specialist Care – Alzheimers and Dementia
Residential Care
Palliative Care
Learn more about Borris Lodge Nursing home
Click here to learn more about Borris Lodge Nursing Home, County Carlow.
Feel free to call Person-in-Charge Joanna Jacek  on 059 9773112 or email hello@borrislodge.ie to arrange a tour.
We're always looking for qualified, experienced and caring people to support our community.