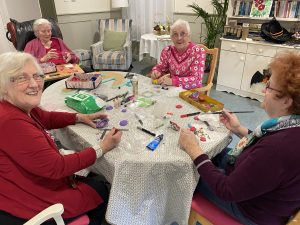 Here at Evergreen Care, we are extremely proud of our residents at Carlingford Nursing Home, Co. Louth who were involved in the 'Pride of Place' Art Project held by An Tain Arts Centre.
They were tasked with using paint, pens, beads and many more materials to turn a blank Oyster Shell into a colourful, intriguing piece of artwork.
The ladies masterpieces were displayed during a Virtual exhibition on An Tain Art centres facebook page and they now hang on the walls along the main corridors of the home for all to admire and enjoy!
Well done to all involved!!