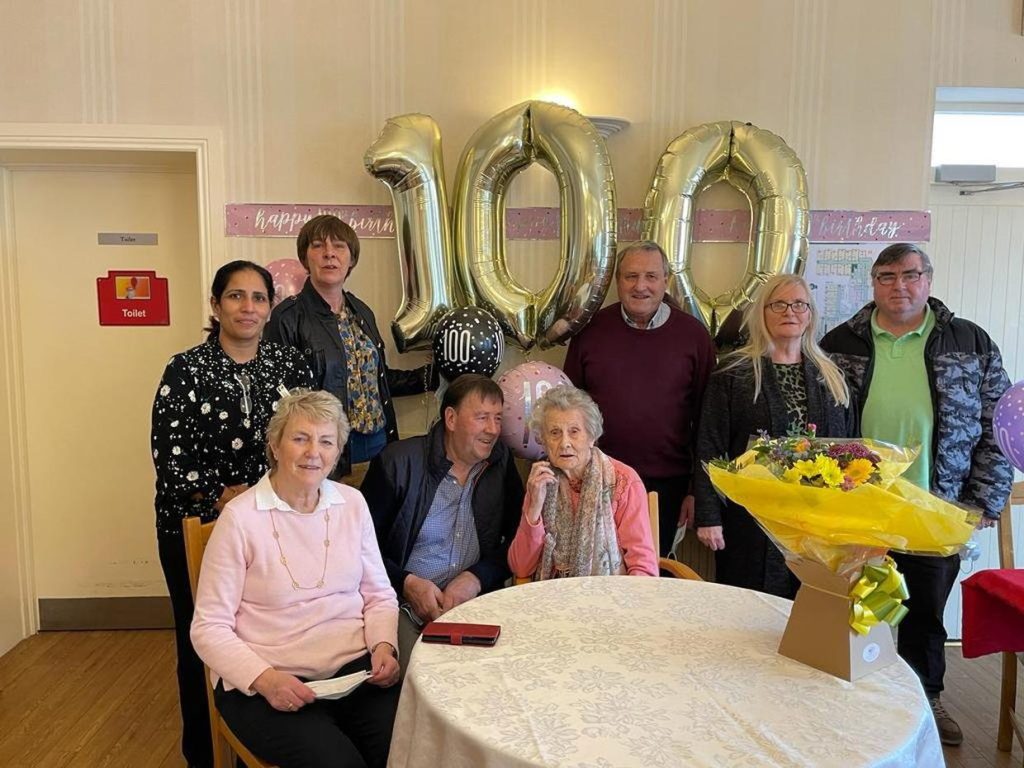 Middletown House resident Betty Davis recently celebrated the ultimate milestone birthday recently, when she celebrated her 100th birthday.
Deepa George and staff joined Betty's family for a great celebration that included the presentation of the cheque sent by President Michael D. Higgins, surrounded by balloons and decorations.
Betty, originally from West Cork, had spent fifty years living in Gorey, after meeting her husband Billy in Kilkenny.
Betty was much-loved as a central figure in the Gorey  community – a position she maintains now that she is with us in Middletown House.
Betty even made the local Wexford People newspaper, who
ran an article
on her.
Congrats on a great achievement, Betty, from all the staff at Middletown House and Evergreen Care.