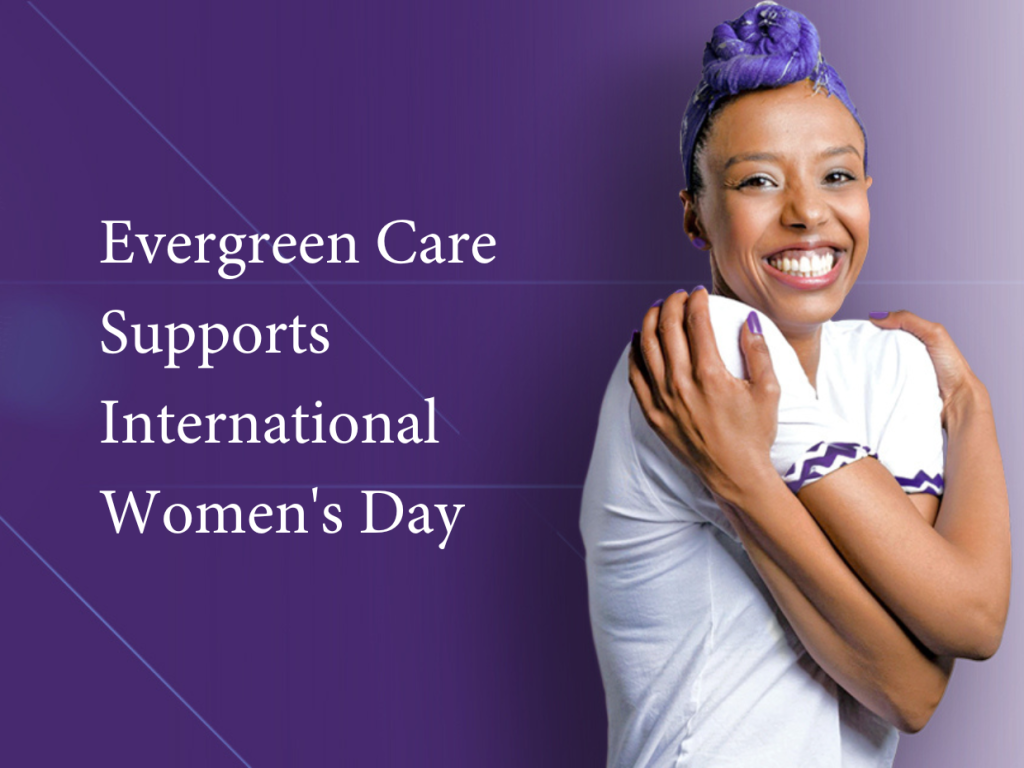 Today we celebrate International Women's Day across our homes, acknowledging the enormous role that women play in the success of Evergreen Care as a group.
International Women's Day (March 8) is a global day celebrating the social, economic, cultural, and political achievements of women.  As a group of ten nursing homes, women play an enormous role in our organisation – occupying senior positions in management and service delivery across the individual homes and at group level.
The theme of this year's International Women's Day is Embracing Equity, which is something that is hugely important to us, particularly as we have such a wide range of nationalities and diverse customs at play across our 900-strong team.
Each of our homes is marking the day with a coffee morning and you may have noticed that the tree in our logo today has been changed to the purple colour, which is the colour associated with IWD. We are also, as a group, making a donation to one of the IWD-backed charities. If you would like to contribute yourself, you can do so on this link
In further recognition of the day that is in it, we asked five women in positions of leadership within the group to talk briefly about their careers – in particular how and why they ended up going into management.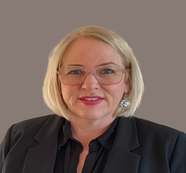 Chief Operations Officer, Evergreen Care
I loved being a nurse and older person care was where I felt most at home. I took satisfaction from seeing how my practice helped a person feel better – even in some small way.
My journey to management started with a nursing job in Carlingford Nursing Home, which became the Director of Nursing role and then I morphed into an Operations role. I joined Evergreen Care in 2021.
My main reasons for wanting to be in management, were so I could participate in the evolution of older person care in some small way, and so that I could advance my career. Further education helped me along the way and gave me the skills and understanding to do my job better.
As a manager, I have had very positive experiences in healthcare. It is gratifying to see how diverse and inclusive healthcare is now and that it reflects our society in every way.
I would advise anyone thinking about advancement in their career to come and talk to a member of the management team, many of whom came through the ranks in nursing homes to hold the positions they now have.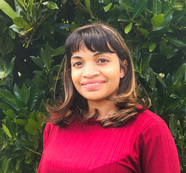 Person in Charge, Mullinahinch Nursing Home
I was drawn to work in healthcare as I was interested in helping others and making a positive difference during a vulnerable time in people's lives. I was also attracted by the intellectual challenges of the field.
I started my career as a clinical nurse before being offered the chance to transition into management. I continued to progress from there whilst raising two young children. Balancing work and personal responsibilities can be a challenge. However, I greatly enjoy leading teams and achieving organisational goals. I was also drawn to the business aspect of running the nursing home. I am also delighted to have the opportunity to act as a mentor for other women in the organisation, helping to create a more supportive and inclusive workplace culture.
My advice for anyone looking to advance their career into management would be to say yes to new opportunities and not  be afraid to take on increased responsibilities. There are highly supportive and experienced managers in Evergreen Care to learn from. The guidance and support that you receive from them as a mentor is invaluable and helps you navigate the challenges of being a manager.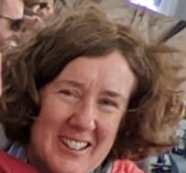 Group Accountant, Evergreen Care
I decided to make the leap to joining the Healthcare sector in order to challenge myself, having previously worked in a variety of different sectors. I progressed to management through hard work and dedication to fair treatment to all. My advancement to management came through natural career advancement, coming with the territory of senior finance roles. Overall, my experience can be encompassed by the following passage –
"I am a work in progress
I am strong because I have been weak
I am brave because I have been afraid
I am smart because I have been stupid
I am wise because I have been foolish
I am getting older because I have been young"
For those looking to progress to management, I advise you to learn from those around you, challenge yourself, work outside your comfort zone and stay away from the "Cudda, Wudda, Shudda", sisters!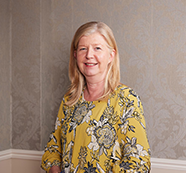 Financial Controller, Evergreen Care
My career in healthcare started as a Care Assistant in the UK and USA. Since then I have worked in a variety of sectors, however as my parents got older, during Covid, I wanted to do something more meaningful but still use my skills as an accountant. That was when I joined Evergreen Care.
My managerial experience came while I was working as a Cost Accountant in a US multinational.  I swapped roles with the Financial Accountant, we helped each other and we both gained loads of experience. I continued my formal education – I did an MBA while working and raising a young family – which definitely had its challenges at times.
Over time, as I gained experience and training, my confidence grew so when the opportunity came up to be a manager it was the natural progression and I went for it. I had the support of my family which always helps – we are an equal opportunity household, as I tell my husband and girls! 
My advice to anyone looking to progress their career is – get the experience, get the qualifications you need and the confidence will come with time.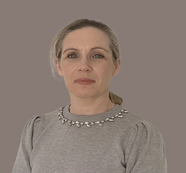 Regional Operations Manager, Evergreen Care
Nursing was always in my head as a possible career path, ever since my guidance counsellor in school and my parents suggested that I try it. Being one of six children, I have always looked after my younger siblings – so care and empathy came naturally. I quickly learned that I am much better suited to medicine than surgery, having fainted a few times the first year!
Progressing from there to management seemed like the next obvious step. I had great role models to follow who made it all seem quite sensible and logical and I liked the idea of contributing towards the setting of the tone in the workplace.
Having worked in a totally different industry before, I do feel my role now is very rewarding. I feel a sense of accomplishment from time to time. My experience has been a very positive, encouraging, and supportive one.
I would encourage anyone looking or thinking of progressing to management to go for it. If you are thinking about it, you are ready! Evergreen Care is a fun, positive learning space where all ideas are welcome. Speak with your manager about your wishes or where you would like to be and see what opportunities are there or could be coming soon.
Greystones Nursing Home Coffee Morning
Teach Altra Coffee Morning
Mullinahinch House Nursing Home Coffee Morning
Carlingford Nursing Home Coffee Morning
Castlebridge Manor Coffee Morning
Raheny House Coffee Morning
Dunboyne Nursing Home Coffee Morning